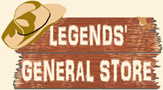 Your cart is currently empty
Native Defenders of the Environment
*Note:
This product is not eligible for rewards points earning.
*Note:
This product cannot be redeemed using rewards points.
Native Defenders of the Environment, by Vincent Schilling
The men and women profiled here are united by their work to protect the environment and to support indigenous rights. Their stories take us from the Arctic National Wildlife Refuge in Alaska to the Black Mesa in Arizona.
The full list of environmentalists profiled:
Grace Thorpe (Sac and Fox)
Ben Powless (Six Nations)
Sarah James (Gwich'in)
Teague Allston (Nottoway Indian Tribe of Virginia)
Melina Laboucan-Massimo (Lubicon Lake Band of Cree)
Winona LaDuke (White Earth Band of Ojibwe)
Clayton Thomas-Muller (Mathais Colomb Cree Nation)
Tom Goldtooth (Navajo and Dakota)
Enei Begaye (Navajo)
Evon Peter (Gwich'in)
Klee Benally (Navajo)
2012 Next Generation Indie Book Award, Multicultural Non-Fiction-Finalist, 2012 Next Generation Indie Book Award, Science/Nature/Environment-Finalist, 2011 ForeWord Reviews Book of the Year Award, Juvenile Non-Fiction-Finalist,2012 American Indian Library Association Youth Literature Award, Young Adult Honor Book.
"These short biographies of environmentalists are sure to engage a whole classroom of readers.From the focus on a particular environmental crisis, to a description of each person's native heritage,to the writing style and level, the stories are accessible to readers young and old." -Canadian Teacher Magazine, 03/01/2012
128 pages / 6 x 9 paper / photos / Ages: 12 to 18 / Reading level: 6.0
Character Education, Language Arts: Biography, Science: Earth Sciences, Environmentalism; Social Studies: United States, Native American Culture
Currently there are no reviews for this product. Share your opinion with others, be the first to write a review.