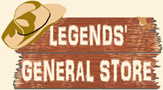 Your cart is currently empty
Tribal Journey
*Note:
This product is not eligible for rewards points earning.
*Note:
This product cannot be redeemed using rewards points.
Tribal Journey, by Gary Robinson
A young Native teen is forced to deal with becoming partially paralyzed as the result of a car accident caused when both drivers were texting. Jason's lucky to be alive-but life in a wheelchair seems too much to bear. Even when he was protecting his mom and siblings from his drunken father, or escaping from home to be with his friends, he never imagined something like this could happen to him. Now Jason sees himself only as a kid who will always be paralyzed. But when he becomes part of the Raven Canoe Family and learns to "pull" a canoe, his outlook on life begins to change. After completing a two-week tribal canoe journey with his Duwamish tribal members, Jason is proud to be a Coast Salish Indian. From the hardships and camaraderie of the journey, he gains a new sense of courage and determination to someday swim and walk again.
120 pages / 4½ x 7 paper / Ages: 12 to 16 / Reading level: 4.0
About the Author: Gary Robinson is a writer and filmmaker of Cherokee and Choctaw descent. He has spent 25 years working with American Indian communities to tell the stories of Native people. His previous works include From Warriors to Soldiers and The Language of Victory. He lives in rural central California.
Currently there are no reviews for this product. Share your opinion with others, be the first to write a review.