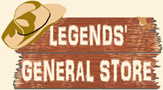 Your cart is currently empty
Thunder on the Plains
*Note:
This product is not eligible for rewards points earning.
*Note:
This product cannot be redeemed using rewards points.
Thunder on the Plains, by Gary Robinson
A Native teen deals with the loss of his father by attending a summer survival camp. After two years, Danny Wind is still not over his father's death. And when his mom marries a white man and they move to a new "white bread" neighborhood, Danny's life gets even worse. The school principal considers him a troublemaker and he has to avoid Willy, a bully who calls him "redskin" and "Tonto." After he acts out and gets suspended from school, Danny's mom decides to send him to a summer survival camp for American Indian teens. Danny is sure he is in for a terrifically boring summer—there isn't even Internet access on the reservation. Instead he meets other Indian kids, learns to ride and care for horses, and develops a relationship with his grandfather, who teaches him the ways of his people. Before long, Danny decides that life on the reservation is pretty cool. But never in his craziest dreams did he expect to become involved in rescuing bison from Yellowstone National Park—much less planning the adventurous mission!
128 pages / 4½ x 7 paper / Ages: 12 to 16 / Reading level: 4.0
Currently there are no reviews for this product. Share your opinion with others, be the first to write a review.