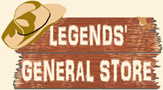 Your cart is currently empty
Little Brother of War
*Note:
This product is not eligible for rewards points earning.
*Note:
This product cannot be redeemed using rewards points.
Little Brother of War, by Gary Robinson
Sixteen year old Mississippi Choctaw Randy Cheska lived most of his young life in the shadow of his older football-hero brother, Jack. After Jack is tragically killed while serving in Iraq, Randy's father puts even more pressure on Randy to excel in football. Randy has absolutely no desire or skills to play high school sports but when he discovers that he's good at stickball and loves the game, Randy jumps at the chance to play when it's offered. His father considers the sport a relic of the Choctaw past when it was known as the Little Brother of War and used to settle disputes between communities. For Randy, stick ball provides him with a new sense of self-worth and a new direction in life.
120 pages / 4½ x 7 paper / Ages: 12 to 16 / Reading level: 4.0
Currently there are no reviews for this product. Share your opinion with others, be the first to write a review.