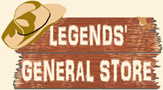 Your cart is currently empty
Danny Blackgoat, Navajo Prisoner
*Note:
This product is not eligible for rewards points earning.
*Note:
This product cannot be redeemed using rewards points.
Danny Blackgoat, Navajo Prisoner, by Tim Tingle
Danny Blackgoat is a teenager in 1864 Navajo country when United States soldiers burn down his home, kill his sheep, capture his family, and force them all to walk at gunpoint to an Army fort far from their homeland. This forced exodus of the Navajo people was called the Long Walk of 1864, and during the journey, Danny is labeled a troublemaker and given the name Fire Eye. Refusing to accept captivity, he is sent to Fort Davis, Texas, a Civil War prisoner outpost. There he battles bullying fellow prisoners, rattlesnakes, and abusive soldiers, until he meets Jim Davis. Davis teaches Danny how to hold his anger and starts him on the road to literacy. In a stunning climax, Davis—who builds coffins for the dead—aids Danny in a daring and dangerous escape. Set in troubled times, Danny Blackgoat, Navajo Prisoner is the story of one boy's hunger to be free and to be Navajo.
144 pages / 4½ x 7 paper / Ages: 12 to 16 / Reading level: 4.0
About the Author: Tim Tingle is an enrolled member of the Choctaw Nation of Oklahoma and a frequent speaker at tribal events. He is the author of twelve books and recipient of an Editor's Choice award in the New York Times Book Review and the 2008 American Indian Youth Literature Award. His great-great grandfather, John Carnes, walked the Trail of Tears in 1835, and memories of this family epic fuel his writing and storytelling. In June of 2011, Tingle spoke at the Library of Congress and presented his first performance at the Kennedy Center, in Washington, D.C.
Currently there are no reviews for this product. Share your opinion with others, be the first to write a review.