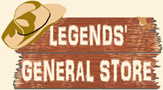 Your cart is currently empty
Forts of the Frontier West - DVD
Forts of the Frontier West is an hour-and-forty-minute video journey across the American West of the nineteenth Century. The opening of the West is the most colorful and romanticized period in American history, and the forts of the western frontier were silent witnesses to this dramatic story.
Narrated by Michael Martin Murphey, Forts of the Frontier West takes you from the Northern Plains to the Southwest, from the Mississippi River to the Pacific Ocean, along the Santa Fe Trail and the Oregon Trail, where these forts stood as forerunners of settlement, refuge, centers of trade and outposts of diplomatic and martial relations with Native Americans and foreign powers.
And the crumbling walls of these prairie strongholds are no longer silent. They tell their compelling stories through the historical research of Dr. Harry Frank, and images captured by Harry and Martha Frank on a thirteen-year photographic odyssey from North Dakota to Texas, from Arkansas to California.
Here is a sample chapter on Fort Davis
DVD Chapters include:
Introduction
•Fort Smith
•Fort Riley

The Oregon-California Trail
•Fort Stephen Kearny
•Fort Laramie
•Fort Bridger
•Sutter's Fort

The Northern Plains
•Fort Phil Kearny
•Fort Fetterman
•Fort Abraham Lincoln
•Fort Union Trading Post
•Fort Buford
The Santa Fe Trail
•Fort Larned
•Fort Hays
•Bent's Fort
•Fort Garland
•Fort Union

The Southwest
•Fort Davis
•Fort Craig
•Fort Selden
•Fort Bowie
•Fort Apache
A Western Impressions Photography Production
Currently there are no reviews for this product. Share your opinion with others, be the first to write a review.