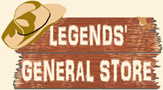 Your cart is currently empty
Wild Horse Tea (All Natural Diuretic) - 2 oz
SKU:
2TWH
Stock:
Out of Stock
Wild Horse Tea -
An all natural diuretic. Helps reduce fluid retention, swelling and works to flush toxins from the system. This tea will make you "go like a wild horse", so stay close to the stall. Avoid drinking this tea at night prior to bedtime as Nature will call and wake you from your slumber.
Ingredients: Alfalfa, Burdock, Chickory, Damiana, Dandelion, Fennel, Fenjgreek, Feverfew, Juniper Berry, Mullein, Queen of the Meadow, Red Clover, Shavegrass, Star Anise, Uva Ursi.
Made in the USA.
Note: All Nuwati Herbals Teas can be effective hot, cold, room temperature, sweetened or unsweetened. It is just important to get the herbs into your body.
Currently there are no reviews for this product. Share your opinion with others, be the first to write a review.