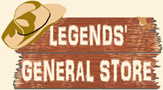 Your cart is currently empty
Howling Wolf Tea (Promotes Throat Soothing) - 2 oz
Howling Wolf Tea - 2oz
Promotes Throat Soothing

Howling Wolf Tea has traditionally been used to moisturize the throat. Promotes throat comfort for singers, Pow Wow drummers and the overworked throat that comes from too much Howling and celebrating.

Ingredients: Star Anise, Lemon Balm Leaf, Licorice Root, Chamomile Flowers, Slippery Elm Bark, Horehound Leaf, Marshmallow Root, Kava Kava Root, Mullein Leaf, Myrrh Gum Granules, Plantain Leaf, Sage Leaf, White Willow Bark, Wild Cherry Bark, Wintergreen Leaf.

Serving Size: 1 Tbsp
Servings Per Jar: About 25

Disclaimer: These statements have not been evaluated by the Food and Drug Administration. This product is not intended to diagnose, treat, cure, or prevent any disease.

Caution: Consult your health care professional prior to use if you are pregnant, nursing, take any medication or have a medical condition.


Made by Nuwati Herbals in the U.S.A.
Currently there are no reviews for this product. Share your opinion with others, be the first to write a review.