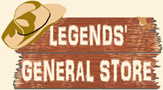 Your cart is currently empty
Eye of the Hawk Tea (Supports Healthy Vision) - 2 oz
Eye of the Hawk Tea - 2oz
Supports Healthy Vision

Eye of the Hawk Tea contains herbs that have been used traditionally to support tired eyes and healthy vision. A hawk can detect the slightest movement of a mouse from hundreds of feet in the air. Here's to looking at you!

Note: Eye of the Hawk is not intended to treat eye disease but rather for tired overworked eyes.

Ingredients: Carrot, Green Tea Leaf, Ginkgo Leaf, Marigold Flowers, Ginkgo Leaf, Bilberry Fruit, Eyebright, Goji (Lycii) Berries, Lemon Peel Granules, Papaya Leaf, Periwinkle Flowers, Grape Seed Extract, Lemon Balm Leaf, Orange Peel Granules, Parsley Flakes, Rosemary Leaf, Alfalfa Leaf, Apricot Nuggets, Beet Root, Cranberry Fruit, Grapefruit Peel, Horse Chestnut, Passion Flower, Spinach Leaf, Stevia Leaf, Suma Root, Tomato Flakes, Turmeric Root.

Serving Size: 1 Tbsp

Servings Per Jar: About 15

Disclaimer: These statements have not been evaluated by the Food and Drug Administration. This product is not intended to diagnose, treat, cure, or prevent any disease.

Caution: Consult your health care professional prior to use if you are pregnant, nursing, take any medication or have a medical condition.


Made by Nuwati Herbals in the U.S.A.
Currently there are no reviews for this product. Share your opinion with others, be the first to write a review.