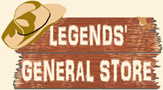 Your cart is currently empty
Calming the Storm Tea (Soothe Upset Stomach) - 2 oz
Calming the Storm Tea -
Soothe an upset stomach, calm the wind, and quiet the rumbling thunder with this special blend that contains herbs to help quench the burning in the belly like rain on a wildfire.
Try diluting this tea and sipping throughout the day at room temperature to keep your digestive system in balance. Nuwati Herbals says several customers have made this tea in to ice cubes or ice chips for when they are too nauseated to drink liquids.
Ingredients: Alfalfa, Cat's Claw, Chamomile, Fennel, Ginger, Licorice Root, Peppermint, Red Clover, Yarrow.
Made in the USA.
Note: All Nuwati Herbals Teas can be effective hot, cold, room temperature, sweetened or unsweetened. It is just important to get the herbs into your body.
Currently there are no reviews for this product. Share your opinion with others, be the first to write a review.