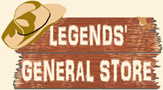 Your cart is currently empty
Bear in the Woods Tea (Relieve Intestinal Pressure) - 2 oz
Bear in the Woods Tea -
An all natural herbal tea to relieve intestinal pressure and allow nature to take its course. Start with 1 cup daily on an empty stomach around bedtime. If necessary drink another cup on the morning.
For the complete "Bear in the Woods" experience, drink this tea and light a pine scented candle.
Ingredients: Alfalfa, Apple Fiber, Buckthorn Bark, Cascara Sagrada, Cat's Claw, Chamomile, Fennel, Ginger Root, Licorice Root, Papaya Leaf, Peppermint, Senna Leaf, Stevia, Yucca Root.
Made in the USA.
Note: All Nuwati Herbals Teas can be effective hot, cold, room temperature, sweetened or unsweetened. It is just important to get the herbs into your body.
Currently there are no reviews for this product. Share your opinion with others, be the first to write a review.