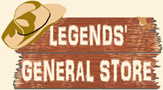 Your cart is currently empty
Paranormal Package of Three Books (Free Shipping)
SKU:
bk5031-1120-1145
Stock:
1
Free Media Mail Shipping (U.S.A. only)

Paranormal Package of Three Books - Package of three books for those interested in the paranormal and psychic phenomena. Read about astrology, astral projections, ghosts, UFO's, life after death, and much more. Deeply discounted. A great deal for those who are interested in the world of the weird.

All 3 books "Unused-New Condition"
Psychic Yellow Pages-The Very Best Psychics, Card Readers, Mediums, Astrologers, and Numerologists by Hans Holzer - The Psychic World - How Real Is It? Have you ever had the impulse to consult a psychic but didn't know how to go about it? Have you been curious about-or had an experience with-astral projections, premonitions, or poltergeists? Or have you ever just wondered whether that spooky old house across the street really is haunted? If so, this is the book for you! Written by the internationally acclaimed paranormal expert, Hans Holzer, The Psychic Yellow Pages is a no-nonsense, A-to-Z directory of anything and everything relating to psychic phenomena. Complete with dozens of listings for professional psychics, healers, pagans and witches, as well as numerologists, palmists, and astrologers-most of whom Dr. Holzer knows personally and recommends-it is also concise, informative, and crammed with practical advice. paperback.
Sight Unseen-Science, UFO Invisibility and Transgenic Beings by Budd Hopkins & Carol Rainey - Featuring sixteen never-before-published cases, Sight Unseen probes two newly uncovered patterns in alien abduction: cases of UFO "invisibility" and reports of genetically altered alien beings who interact with humans during their routine lives. The "invisibility" accounts detailed by Hopkins include numerous daylight abductions in densely populated urban areas-all apparently unseen and accomplished through a technology of invisibility. In the second series of cases, abductees report encounters with beings who appear human but apparently possess paranormal powers and stunted emotional ranges. hardcover.
We Are Eternal by Robert Brown - What the Spirits tell me about life after death. Can we really communicate with the dead? Do our pets go to heaven? Are suicides punished? What signs tell us our loved one is near? Is it dangerous to deal with the spirit world? For over twenty-five years, internationally known medium and psychic investigator Robert Brown has made these same queries and uncovered astonishing answers during his contact with those who have passed on. hardcover.

Ships to locations in the U.S. only.
Currently there are no reviews for this product. Share your opinion with others, be the first to write a review.