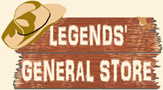 Your cart is currently empty
Witchcraft and Neo-Paganism - 14 Historic Books On CD
Witchcraft and Neo-Paganism – 14 Historic Books On CD - This CD contains 14 Rare and Fascinating Historic books detailing Important Historical works of Witchcraft. All books are complete - including any illustrations that were in the original hard copy books. The books are supplied in PDF format and are fully searchable.

Books Include:

The Gardnerian Book of Shadows – This book contains religious texts and instructions for magical rituals found within the Neo-pagan religion of Wicca. Originating within the Gardnerian tradition of the Craft, the first Book of Shadows was created by the pioneering Wiccan, Gerald Gardner, sometime in the late 1940's or early 1950's, and which he utilized first in his Bricket Wood coven and then in other covens which he founded in the following decades. Chapters include Initiation, Sabbat Rituals, Chants, Power, Consecrating Tools, and much more.
The Witch-Cult in Western Europe, 1921 – Includes 15 chapters such as the Assemblies, Rites, Fairies and Witches, Organization, Joan of Arc, and more.
The Golden Bough by Sir James Frazer, 1922 – A large book that includes 69 chapters such as Sympathetic Magic, Magical Control of the Weather, Incarnate Human Gods, Tabooed Acts, People, and Things; Rituals, Myths, Spirits, Ancient Deities, Festivals and much more.
Aradia, Gospel of the Witches by Charles G. Leland, 1899 – A Victorian era book which includes 15 chapture such as The Charm of the Stones Consecrated to Diana, The Sabbat: Treguenda or Witch-Meeting; A Spell To Win Love; Tana, The Moon-Goddess, The Goblin Messengers, and more.
Etruscan Roman Remains in Popular Tradition by Charles G. Leland,1893 – Includes 15 chapters such as Tinia, Carradora, Feronia , Spirito del Scaldino, Birds and Treasures, Exorcism of Death, Evil Incantations, and more.
Gypsy Sorcery and Fortune Telling by Charles G. Leland, 1891 – Includes 15 chapters such as Charms and Conjurations to Cure Disorders, The Recovery of Stolen Property, Love Charms, Gypsy Witch-lore, Magical Power and Fortune-telling, and more.
Letters on Demonology and Witchcraft by Sir Walter Scott, 1885
Irish Druids and Old Irish Religions by James Bonwick, 1894
The Veil of Isis or Mysteries of the Druids By W. Winwood Reade, 1861
The Malleus Maleficarum, 1486 – Answers dozens of questions such as What is the Source of the Increase of Works of Witchcraft?; Whence comes it that the Practice of Witchcraft hath so notably increased?; Whether Witches can Sway the Minds of Men to Love or Hatred; Whether Witches can by some Glamour Change Men into Beasts; and many more.
Dæmonology by King James the First, 1597
The Witch-Persecutions, Edited by George L. Burr, 1896.
The Book of Halloween by Ruth Edna Kelley, 1919.
Irish Witchcraft and Demonology by St. John D. Seymore, 1913
Made in the USA.
Currently there are no reviews for this product. Share your opinion with others, be the first to write a review.