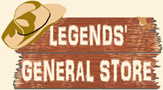 Your cart is currently empty
Never drink unless ... Mini Poster
Never drink unless you're alone or with somebody - Mini Poster - Like a poster -- only smaller!
Poster is available in two sizes:

11x17" is printed on semi-glossy, 48 lb paper.

11x14" is printed on glossy 68 lb photo paper and is perfect for framing.

Custom poster only available at Legends' General Store.

No watermark or print size will appear on the poster.
Made right here in Missouri, USA!
Correction: The word "your" should be "you're", as in, you are!!!