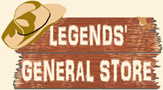 Your cart is currently empty
Native American Symbols 11x17 Poster
Native American Symbols 11x17" Poster - Native Americans left their mark all over the United states in petroglyphs, pottery, jewelry, and more. The symbols in their art often had particular meanings, to themselves, and those that might view it later. Many symbols represent specific ideas or things, which were often related to their culture or religious beliefs. Many of these symbols are still utlized by Native Americans in their art today. Design by Kathy Weiser-Alexander and Legends of America. Our high quality posters are printed on semi-glossy, 48 lb paper and measure 11" x 17".
Made right here in Missouri, USA!
Currently there are no reviews for this product. Share your opinion with others, be the first to write a review.