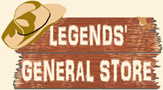 Your cart is currently empty
Book of the Royal Blue B&O Railroad - 13 Volumes on CD
American Railroad Journal - The First 25 Volumes Book Collection on DVD
This collection consists of 13 annual volumes of the Book of the Royal blue published by the Baltimore and Ohio Railroad. The books cover the years from October 1897 to April 1911 with the exception of the October 1898 -September 1899 volume. Each volume contains 12 issues. The exception is the 1910-1911 volume which only goes to April 1911 - the last issue of publication.
The Book of the Royal Blue was published by the Passenger Department of the B&O Railroad. The magazine was found on all the passenger trains in B&O's Premiere Royal Blue Line fron D.C. to New York City. It was provided free of charge for all passengers for reading during their journey. Each issue contained a variety of articles and pictures to make for interesting and informative reading by the passengers - much like the magazines found in modern day airplanes.
This CD runs on all Windows and Macintosh computers. You must have a web browser and Adobe Acrobat Reader - (available for free download if you do not have it installed on your computer.) The book index is organized in an HTML menu that is compatible with all browsers and the books themselves are in PDF format to allow them to be universally accessed. Many books on this CD are searchable and printable.
Made in the USA
Currently there are no reviews for this product. Share your opinion with others, be the first to write a review.