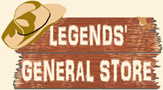 Your cart is currently empty
Lindberg Kidnapping Hauptmann Trial
Lindberg Kidnapping Hauptmann Trial
The kidnapping of Charles Lindbergh Jr. occurred on the evening of 1 March 1932. A $50,000 ransom was paid, but the infant was not returned. A corpse identified as the boy's was found on 12 May 1932 in the woods four miles from the Lindbergh home. The cause of death was listed as a very severe blow to the head.
More than two years later, on 18 September 1934, a gold certificate from the ransom money was discovered; it had a license plate number written on it. The New York license plate belonged to a dark blue Dodge sedan owned by Hauptmann. Hauptmann was arrested the next day and charged with the murder.
The trial attracted wide media attention and was dubbed the モtrial of the century.ヤ Hauptmann was also named "The Most Hated Man In The World." The trial was held in Flemington, New Jersey and ran from 2 January to 13 February 1935. Hauptmann was convicted and sentenced to death.
The six newsreels that make up this collection cover the following aspects of the trial: Hauptmann being identified, Hauptmann bail set, the weapon being found, Hauptmann testimony, State activities to speed the case up and bring it to a conclusion and other scense.
This DVD has a runtime of 15 minutes. The newsreel footage making up this collection is very old and in some instances in poor condition - faded video and static in the audio portions - but still a fascinating glimpse of a sensational moment in history.
Made in the USA
Currently there are no reviews for this product. Share your opinion with others, be the first to write a review.