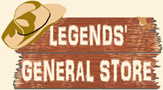 Your cart is currently empty
Pullman Cars & the Pullman Car Company - 8 Historic Books on CD
Pullman Cars & the Pullman Car Company - 8 Historic Books on CD
The Pullman Cars and the Pullman Car Company book collection is a collection of eight late 19th century and early 20th century books about the Pullman Place Car Company, George Pullman, and the Pullman strike. This fascinating collection delves into the construction details of this famous railroad legend as well as its tumultuous history. The collection makes fascinating historical reading for the Pullman fan.
The titles contained on this CD are listed below.
1.The Story of Pullman (1893) - 44 pages
2.The Pullman strike (1894) - Carwardine, William H. (William Horace) - 140 pages
3.Confessions of a Pullman conductor (1913) - Walbourn, Charles H - 138 pages
4.The story of the Pullman car (1917) - Husband, Josep - 242 pages
5.George M. Pullman and Pullman's Palace Car Co. versus the New York Central Sleeping Car Company and Webster Wagner. In equity (1881) - 950 pages
6.Car Service Rules of the Operating Department of Pullman's Palace Car Company, Revised Sept. 1st ... (1893) - 86 pages
7.The Pullman boycott. A complete history of the great R. R. Strike (1894) - Burns, W. F - 326 pages
8.Nine Thousand Miles on a Pullman Train: An Account of a Tour of Railroad Conductors (1898) - Milton M. Shaw - 224 pages
This CD runs on all Windows and Macintosh computers. You must have a web browser and Adobe Acrobat Reader (available for free download if you do not have it installed on your computer.) The book index is organized in an HTML menu that is compatible with all browsers and the books themselves are in PDF format to allow them to be universally accessed. Many books on this CD are searchable and printable.
Currently there are no reviews for this product. Share your opinion with others, be the first to write a review.