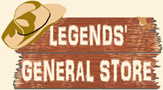 Your cart is currently empty
Great Lakes States DVD Collection Compact Version
SKU:
DVDDASET06C
Stock:
18
Discoveries...America, Great Lakes States Collection Compact Version - 6 DVD Collection of "Discoveries...America" Great Lakes States: Wisconsin, Michigan, Illinois, Indiana, Ohio & Minnessota. All disks packaged in single DVD case.
Illinois - The land of Lincoln, Chicago, Route 66, extreme sports park, Frank Lloyd Wright, Joliet's historic Rialto Theater, iron sculptor, Lincoln attractions in Springfield, historic Galena, archeology, Superman's home of Metropolis, Garden of the Gods and President Regan's boyhood home.
Indiana - Indiana Dunes, Shipshewana Amish, RV/MH Museum, Indianapolis, Evansville, Angel Mounds, Tell City Pretzels, Bettinger Potato Chips, Rising Sun & Harps On Main, Koetter Woodworks, Conner Prairie Pioneer Settlement, C. R. (Charles) Schiefer Limestone Sculptor, National Model Aviation Museum & Flying Site, Buckeye Powered Parachutes, Windmills and Bluegrass Festival.
Michigan - Detroit, Motown and Motor City history, The Henry Ford, Diego Rivera at the Detroit Institute of Arts, Lionel Trains, Hell, Battle Creek, Traverse City cherries, Mackinac Island and Mays fudge creations, Upper Peninsula, Sault St. Marie, Copper Harbor, waterfalls and Sleeping Bear Dunes National Park.
Minnesota - Iron Range, Duluth, Duluth Packs, Aerial Lift Bridge, Ely & Steger Mukluks, International Wolf Center, Woody's Fairly Reliable Guide Service, Itasca State Park, Dorsett Restaurant Capitol, Hackinsack Sweetheart Canoe Derby, Minneapolis Mall of America, Rochester Farmers Market, Ethanol Fuel Production and Cathedral Crafts Stained Glass.
Ohio - Wright Brothers, US Air Force Museum, Columbus, Longaberger Baskets, Scott Hagan Barn Artist, Chris Helm Fly Tying, Amish Community, Guggisberg Cheese, Lehman's "New" Old Products, Pro Football Hall of Fame, All American Soap Box Derby, Wilson football factory, Lake Erie's Kelley Island and Cedar Point Amusement Park.
Wisconsin - Castle Rock Organic Dairy, Milwaukee, Barbershop Harmony Society & Voices Only, Trek Bicycle Co, Wisconsin Dells, Noah's Ark Waterpark, Circus World Museum, Door County's Al Johnson's Swedish Restaurant & White Gull Inn Fish Boil, Carr Valley Cheese, Apostle Is. Cruises, Log Rolling w/ Judy Scheer Hoeschler, Eagle River Beer Fest & Muskie Tournament.
All 6 disks packaged in single DVD case.
Made in the USA.
Currently there are no reviews for this product. Share your opinion with others, be the first to write a review.