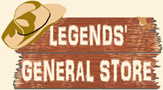 Your cart is currently empty
Calling All Detectives Old Time Radio MP3 Collection
Calling All Detectives Old Time Radio MP3 Collection - This collection of Calling All Detectives Greats includes 105 different shows for a total of 14+ hours of listening enjoyment.
Calling All Detectives ran from 1945 to 1950. It was a rather unique detective show in that it had a quiz component to each episode to help drag viewers into them.Paul Barnes played all the characters on the show. Each episode followed a set formula - the start of a dramatic story, a quiz given to a random listener to see if the listener could solve a mystery and then the completion of the story.Like all things as they grow in popularity, the live call segment was dropped when the show was syndicated nationwide.
This product is a DVD collection of Old Time Radio mp3s. It is designed to be played on your computer DVD drive with standard mp3 software - like Windows media player or its equivalent on Macintosh computers. The mp3 files on the DVDs can be copied onto CDs for play in your car stereo, home entertainment center, etc so you can take your favorite shows with you anywhere you go.
Made in the USA.
Currently there are no reviews for this product. Share your opinion with others, be the first to write a review.