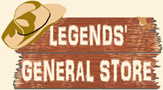 Your cart is currently empty
Gunsmoke Old Time Radio
Gunsmoke Old Time Radio - Gunsmoke, which first aired April 26, 1952, and ran until June 18, 1961, on CBS, starred William Conrad as Marshal Matt Dillon; Howard McNear as the ghoulish, brittle and then, as the series progressed, kind-hearted Doc Charles Adams; Georgia Ellis as Kitty Russell; and Parley Baer as Dillon's assistant (but not his deputy), Chester Proudfoot. (On the television series, Doc's first name was changed to Galen, and Chester's last name was changed to Goode.) Chester's character had no surname until "Proudfoot" was ad libbed by Baer during an early rehearsal, while Doc Adams was named after cartoonist Charles Addams. In a 1953 interview with Time, MacDonnell declared: "Kitty is just someone Matt has to visit every once in a while. We never say it, but Kitty is a prostitute, plain and simple." The show was distinct from other radio westerns, as the dialogue was often slow and halting, and due to the outstanding sound effects, listeners had a nearly palpable sense of the prairie terrain where the show was set. The effects were subtle but multilayered, giving the show a spacious feel.
This collection of Gunsmoke Greats includes 496 different shows and appearances for a total of 213+ hours of listening enjoyment.
Made in the USA.
Currently there are no reviews for this product. Share your opinion with others, be the first to write a review.