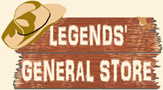 Your cart is currently empty
Fire Fighters Old Time Radio MP3 Collection on DVD
Fire Fighters Old Time Radio MP3 Collection on DVD - Fire Fighters is a radio show about the true life stories of American fire fighters. Each show is based on a mystery about a fire event. It shows that through interviewing witnesses, doing on the ground research and applying good deductive reasoning, a solution to the fire is found. During the process of deduction, it is sprinkled with educational details about fires and fire safety products. The series is geared towards a child's attention span, but adults will find it interesting as well.
This collection of Fire Fighters Greats includes 140 different shows and appearances for a total of 27+ hours of listening enjoyment.
The DVD is designed to be played on your computer drive with standard mp3 software - like Windows Media Player or its equivalent on Macintosh computers. The mp3 files on the DVDs can be copied onto CDs for play in your car stereo, home entertainment center, etc. so you can take your favorite shows with you anywhere you go.
Currently there are no reviews for this product. Share your opinion with others, be the first to write a review.