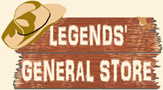 Your cart is currently empty
Dick Tracy Old Time Radio MP3 Collection on DVD
Dick Tracy Old Time Radio MP3 Collection on DVD - This collection of Dick Tracy Greats includes 70 different shows and appearances for a total of 17+ hours of listening enjoyment.
Dick Tracy is a long-running comic strip featuring a popular and familiar character in American pop culture. Dick Tracy is a hard-hitting, fast-shooting, and supremely intelligent police detective who has matched wits with a variety of colorful villains, many based on real-life gangsters. Dick Tracy had a long run on radio, from 1934 weekdays on NBC's New England stations to the ABC network in 1948. Bob Burlen was the first radio Tracy in 1934, and others heard in the role during the 1930s and 1940s were Barry Thompson, Ned Wever and Matt Crowley. The early shows all had 15-minute episodes.
On CBS, the serial aired four times a week from February 4, 1935 to July 11, 1935, moving to Mutual from September 30, 1935 to March 24, 1937. The show moved back to NBC with a weekday afternoon run from January 3, 1938 to April 28, 1939, which brought Dick Tracy into primetime (Saturdays at 7pm and, briefly, Mondays at 8pm) with 30-minute episodes from April 29, 1939 to September 30, 1939. The series returned to 15-minute episodes on the ABC Blue Network from March 15, 1943 to July 16, 1948. and a 30-minute Saturday ABC series from October 6, 1945 to June 1, 1946.
This product is a DVD collection of Old Time Radio mp3s. It is designed to be played on your computer DVD drive with standard mp3 software - like Windows media player or its equivalent on Macintosh computers. The mp3 files on the DVDs can be copied onto CDs for play in your car stereo, home entertainment center, etc so you can take your favorite shows with you anywhere you go.
Made in the USA.
Currently there are no reviews for this product. Share your opinion with others, be the first to write a review.