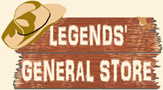 Your cart is currently empty
Crime Does Not Pay Old Time Radio MP3 Collection on DVD
Crime Does Not Pay Old Time Radio MP3 Collection on DVD - Crime Does Not Pay was an anthology radio crime drama series based on MGM's short film series. The films began in 1935 with Crime Does Not Pay: Buried Loot. For the most part, actors who appeared in B-films were featured, but occasionally, one of MGM's major stars would make an appearance. The radio series aired in New York on WMGM (October 10, 1949-October 10, 1951) and then moved to the Mutual network (January 7-December 22, 1952). Actors included Bela Lugosi, Everett Sloane, Ed Begley, John Loder and Lionel Stander. The radio show dealt with the crimes of murder, theft, and racketeering, and other serious crimes. Each episode shows what happens when criminals operate and shows that "crime does not pay!"
This collection of Crime Does Not Pay Greats includes 70 different shows and appearances for a total of 34+ hours of listening enjoyment.
This product is a DVD collection of Old Time Radio mp3s. It is designed to be played on your computer DVD drive with standard mp3 software - like Windows media player or its equivalent on Macintosh computers. The mp3 files on the DVDs can be copied onto CDs for play in your car stereo, home entertainment center, etc so you can take your favorite shows with you anywhere you go.
Made in the USA.
Currently there are no reviews for this product. Share your opinion with others, be the first to write a review.