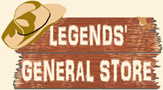 Your cart is currently empty
Chandu The Magician Old Time Radio MP3 Collection on DVD
Chandu The Magician Old Time Radio MP3 Collection on DVD - This collection of Chandu The Magician Greats includes 167 different shows and appearances for a total of 43+ hours of listening enjoyment. Frank Chandler, an American born mystic, learned the art of magic from Indian yogi and uses his powers for a variety of adventures in far off lands.
Chandu, The Magician was one of the longest running juvenile adventure serials on radio, It was heard as a local program from 1931 to 1932 when it went national. Nationally, it aired over MUTUAL with Gayne Whitman in the title role and sponsored by White King Soap on the West Coast and Beech Nut on the East Coast. Howard Hoffman also took over the lead role for a period of time.
This product is a DVD collection of Old Time Radio mp3s. It is designed to be played on your computer DVD drive with standard mp3 software - like Windows media player or its equivalent on Macintosh computers. The mp3 files on the DVDs can be copied onto CDs for play in your car stereo, home entertainment center, etc so you can take your favorite shows with you anywhere you go.
Made in the USA.
Currently there are no reviews for this product. Share your opinion with others, be the first to write a review.