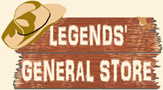 Your cart is currently empty
Classic Native American Films on DVD
Classic Native American Films on DVD
This is a collection of three films portraying the lives of Native American tribes and art. Navajo and Eskimo Culture, History, Traditions, Daily Activities and more, plus White Fawn's Devotion - The First Native American Indian Produced Movie
The total run time for this collection is 31 minutes.
Film 1: Navajo Canyon Country (1954) - A documentary of the Navajo Indians who resided in Arizona and New Mexico. It shows them about their daily lives, their housing, how they gathered food and survived in the harsh environment abd much more.
Film 2: Eskimos: Winter in Western Alaska (1950) - This film shows the typical activities of the Alaskan Eskimo during winter. It shows their dependence on fish as their main food supply - showing how they fish and gather food, make clothing and the various household activities they perform in winter to maintain their lifestyle and keep warm against the cold nights.
Film 3: White Fawn's Devotion: A Play Acted by a Tribe of Red Indians in America (1910) - This is the first know film produced by a Native American - James Young Deer. It deals with a settler and his Native American wife. The wife kills herself when she believes her husband is leaving on an adventure and the film details the challenges that arise because of this. This film is silent.
Made in the USA.
Currently there are no reviews for this product. Share your opinion with others, be the first to write a review.