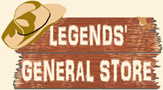 Your cart is currently empty
Dragnet Old Time Radio MP3 Collection on DVD
Dragnet Old Time Radio MP3 Collection on DVD - This collection of Dragnet Greats includes 286 different shows and appearances for a total of 135 hours of listening enjoyment.
Dragnet was a long-running radio and television police procedural drama about the cases of a dedicated Los Angeles police detective, Sergeant Joe Friday, and his partners. The show takes its name from an actual police term, a "dragnet", meaning a system of coordinated measures for apprehending criminals or suspects.Jack Webb insisted on realism in every aspect of the show. The dialogue was clipped, understated and sparse, influenced by the hard boiled school of crime fiction. Every aspect of police work was chronicled, step by step: From patrols and paperwork, to crime scene investigation, lab work and questioning witnesses or suspects. The detectives' personal lives were mentioned, but rarely took center stage.
Though rather tame by modern standards, Dragnet--especially on the radio--handled controversial subjects such as sex crimes and drug addiction with unprecedented and even startling realism. Dragnet broke one of the unspoken (and still rarely broached) taboos of popular entertainment when a young child was killed in "A Gun For Christmas" (aired December 21, 1950). The episode followed the search for eight-year-old Stevie Morheim, only to discover he'd been accidentally killed by his best friend while they played with a rifle his friend had received as a Christmas gift. Thousands of letters were mailed to NBC in complaint, including a formal protest by the National Rifle Association. "Big Betty" (November 23, 1950) dealt with young women who, rather than finding Hollywood stardom, fall in with fraudulent talent scouts and end up in pornography and prostitution.
This product is a DVD collection of Old Time Radio mp3s. It is designed to be played on your computer DVD drive with standard mp3 software - like Windows media player or its equivalent on Macintosh computers. The mp3 files on the DVDs can be copied onto CDs for play.
Made in the USA.
Currently there are no reviews for this product. Share your opinion with others, be the first to write a review.