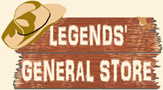 Your cart is currently empty
Burns & Allen Old Time Radio MP3 Collection on DVD
Burns & Allen Old Time Radio MP3 Collection on DVD - Burns and Allen, an American comedy duo consisting of George Burns and his wife, Gracie Allen, worked together as a comedy team in vaudeville, films, radio and television.In 1929 they made their first radio appearance in London on the BBC. Back in America, they failed an audition with NBC in 1930. After a solo appearance by Gracie on Eddie Cantor's radio show, they were heard together on Rudy Vallee's Fleischmann Hour and in February 15, 1932 they became regulars on The Guy Lombardo Show on CBS. When Lombardo switched to NBC, Burns and Allen took over his CBS spot with The Adventures of Gracie, beginning September 19, 1934.
The title of their top-rated show changed to The Burns and Allen Show on September 26, 1936. When ratings began to slip in 1940-41, they moved from mere comedy dialogues into a successful sitcom format, continuing with shows on NBC and CBS until May 17, 1950.
This collection of Burns & Allen Greats includes 241 different shows and appearances for a total of 95 hours of listening enjoyment.
The DVD is designed to be played on your computer drive with standard mp3 software - like Windows Media Player or its equivalent on Macintosh computers. The mp3 files on the DVDs can be copied onto CDs for play in your car stereo, home entertainment center, etc. so you can take your favorite shows with you anywhere you go.
Made in the USA.
Currently there are no reviews for this product. Share your opinion with others, be the first to write a review.