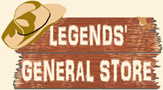 Your cart is currently empty
Edgar Bergen and Charlie McCarthy Old Time Radio MP3 Collection on DVD
Edgar Bergen and Charlie McCarthy Old Time Radio MP3 Collection on DVD - This collection of Bergen & McCarthy Greats includes 64 different shows and appearances for a total of 32+ hours of listening enjoyment.
Edgar John Bergen was an Actor, Radio Performer, and best known as a Ventriloquist. His two best known characters were Charlie McCarthy and Mortimer Snerd.His first performances were in vaudeville and one-reel movie shorts, but his real success was on the radio. Bergan and his "dummy," Charlie McCarthy were on the air from December 17, 1937 to July 1, 1956. The popularity of a ventriloquist on radio, when one could see neither the dummies nor his skill, surprised and puzzled many critics. However, it was Bergen's skill as an entertainer and vocal performer, and especially his characterization of Charlie, that carried the show over.
This product is a DVD collection of Old Time Radio mp3s. It is designed to be played on your computer DVD drive with standard mp3 software - like Windows media player or its equivalent on Macintosh computers. The mp3 files on the DVDs can be copied onto CDs for play in your car stereo, home entertainment center, etc so you can take your favorite shows with you anywhere you go.
Made in the USA.
Currently there are no reviews for this product. Share your opinion with others, be the first to write a review.