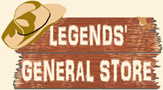 Your cart is currently empty
Amos N' Andy Old Time Radio MP3 Collection on DVD
Amos N' Andy Old Time Radio MP3 Collection on DVD - Amos 'n' Andy was a situation comedy popular in the United States from the 1920s through the 1950s. The show began as one of the first radio comedy serials, written and voiced by Freeman Gosden and Charles Correll and originating from station WMAQ in Chicago, Illinois. First named Sam 'n' Henry, the show debuted January 12, 1926, and two years later changed its name to Amos N' Andy. It grew in popularity and became a huge influence on the radio serials that followed.
This collection of Amos N' Andy Greats includes 366 different shows and appearances for a total of 149 hours of listening enjoyment.
The DVD is designed to be played on your computer drive with standard mp3 software - like Windows Media Player or its equivalent on Macintosh computers. The mp3 files on the DVDs can be copied onto CDs for play in your car stereo, home entertainment center, etc. so you can take your favorite shows with you anywhere you go.
Currently there are no reviews for this product. Share your opinion with others, be the first to write a review.