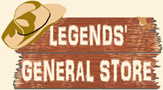 Your cart is currently empty
NAZI Concentration & Death Camps Film Collection DVD
NAZI Concentration Camps, the Holocaust, and Death Mills Film Collectio
Learn the facts and history about the holocaust survivors firsthand as soldiers liberate Jewish and other peoples from the Nazi concentration camps.
*** Warning - This DVD Contains Raw Uncensored Footage ***
This is a collection of two fascinating and very graphic films accuratley depict stark facts about the Holocaust. These films were created by soldiers on the ground towards the end of World War II as they liberated concentration camps. The footage is quite graphic in some parts. You will see Holocaust survivors, both adults and children, being liberated and others who were murdered by the Nazi soldiers. These two first-hand account films are a very important piece of the history of the Holocaust and paint a very stark and somber picture. The films include footage taken at the following concentration camps: Leipsig, Penig, Ohrdruf, Hadamar, Breendonck, Harlan, Arnstadt, Nordhausen, Mauthausen, Buchenwald, Bergen-Belsen, and others.
Made in the USA.
Currently there are no reviews for this product. Share your opinion with others, be the first to write a review.