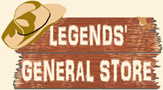 Your cart is currently empty
Moccasin Tracks Balm (For Minor Skin Irritations & Burns) - 1oz
Moccasin Tracks Balm 1 oz
For Minor Skin Irritations & Burns. Moccasin Tracks Balm is to be used for minor skin irritations, burns, poison ivy, insect bites, and fever blisters. Also very effective on animal "hot spots" and other minor skin and gum irritations. This balms helps to "draw out" infection. Provides quick relief from the pain of sunburn. Many people with eczema and psoriasis have experienced considerable changes in their skin tone and relief from dryness and itching. The primary ingredient is plantain, an herb not found in North America before the Europeans came. Everywhere the White Man went, the natives noticed plantain growing. They quickly realized the medicinal properties of the plant and used it for skin problems.
Ingredients: Calendula, Mullein, Plantain, and White Willow Bark in a base of Extra Virgin Olive Oil and Beeswax.
Disclaimer: These statements have not been evaluated by the Food and Drug Administration. Nuwati Herbals makes no medical claims and our products are not intended to diagnose, treat, or heal medical conditions. Women who are pregnant or nursing or persons with known medical conditions should consult their physician before taking any herbal products.
Made in the U.S.A. by Nuwati Herbals
Currently there are no reviews for this product. Share your opinion with others, be the first to write a review.