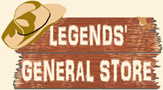 Your cart is currently empty
Four Directions Balm (For Sinuses, Colds & Headaches) - 1oz
Four Directions Balm - 1oz
For Sinuses, Colds & Headaches. Four Directions Balm is a chest rub to fight the cough and congestion of colds. The herbs warm the skin and release vapors to open stuffy nasal passages. Rub it on in a circular motion, covering all four directions. Four Directions Balm can also be dotted under the nasal passages for instant breathing relief. Headaches: Four Directions is very effective in relieving the pain and pressure of headaches. Rub the balm into the back of the neck, on the temples, on the cheekbones and dot under the nose. If desired, place a wet compress over the eyes, relax, and deep breathe. For added relief, take a whiff of Nuwati Healer tea, apply the Four Directions, and drink a cup of The Healer before lying down.
Ingredients: Cayenne, Cinnamon, Cloves, Chaparral, Comfrey, Eucalyptus, Feverfew, Ginger, White Willow Bark, Camphor and Menthol in a base of Extra Virgin Olive Oil and Beeswax.
Disclaimer: These statements have not been evaluated by the Food and Drug Administration. Nuwati Herbals makes no medical claims and our products are not intended to diagnose, treat, or heal medical conditions. Women who are pregnant or nursing or persons with known medical conditions should consult their physician before taking any herbal products.
Made in the U.S.A by Nuwati Herbals
Currently there are no reviews for this product. Share your opinion with others, be the first to write a review.