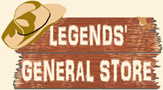 Your cart is currently empty
Black and Blue Balm (For Bruising & Spider Veins) - 1 oz
Black and Blue Balm (For Bruising & Spider Veins) - 1 oz
For Bruising & Spider Veins. Provides relief from painful bruises and helps to shorten the length of time the bruising persists. Many customers have also experienced a reduction in spider veins and relief from the pain of varicose veins.
Ingredients: Arnica Flowers, Ginkgo, Gotu Kola, Horse Chestnut, Witch Hazel, and Wormwood, in a base of Extra Virgin Olive Oil and Beeswax. Walk in Balance on Your Path.
Disclaimer: These statements have not been evaluated by the Food and Drug Administration. Nuwati Herbals makes no medical claims and our products are not intended to diagnose, treat, or heal medical conditions. Women who are pregnant or nursing or persons with known medical conditions should consult their physician before taking any herbal products.
Made in the U.S.A by Nuwati Herbals
Currently there are no reviews for this product. Share your opinion with others, be the first to write a review.