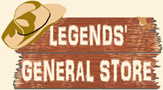 Your cart is currently empty
Wind Dancer Tea (For Increased Energy & Stamina) - 2oz
Wind Dancer Tea - 2oz
For Increased Energy & Stamina

The wind displays its powerful energy as it dances through the trees and across the land and water. The herbs in Wind Dancer Tea have been used traditionally to support energizing the body.

Ingredients: Green Tea Leaf, Peppermint Leaf, Guarana Seed, Spearmint Leaf, Eleuthero Root, Galangal Root, Gotu Kola Leaf, Lemon Balm Leaf, Tribulus Fruit, Yerba Mate Leaf, Ashwagandha Root, Astragalus Root, Bee Pollen Granules, Cat's Claw Bark, Damiana Leaf, Ginger Root, Gynostemma (Jiaogulan) Leaf, Licorice Root, Maca Maca Root, Rhodiola Root, Schisandra Berries, Stevia Leaf, Suma Root, Watercress Leaf.

Serving Size: 1 Tbsp
Servings Per Jar: 20

Disclaimer: These statements have not been evaluated by the Food and Drug Administration. This product is not intended to diagnose, treat, cure, or prevent any disease.

Caution: Approximately 30% of the contents of this jar contain caffeine. If you are watching your caffeine intake, or if you have high blood pressure, consult your physician before using.Consult your health care professional prior to use if you are pregnant, nursing, take any medication or have a medical condition.


Made by Nuwati Herbals in the U.S.A.
Currently there are no reviews for this product. Share your opinion with others, be the first to write a review.