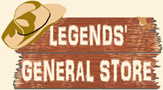 Your cart is currently empty
Storyteller Tea (Memory and Focus) - 2oz
The Storyteller Tea -
For Memory and Focus. Since history was kept in the oral tradition until Sequoya developed the written language of the Cherokee, the Old Ones depended upon the Storytellers to relate the story of the People to the younger generations. Drink this tea, and "remember" that to your family and friends, you are…The Storyteller.
Ingredients: Green Tea Leaf, Soy Lecithin Granules, Bacopa Monniere Leaf, Eleuthero Root, Ginkgo Leaf, Gotu Kola Leaf, Hawthorn Flowers, Hawthorn Berries, Lemon Balm Leaf, Lemon Grass, Oatstraw Leaf, Periwinkle Flowers, Rosemary Leaf, Ashwagandha Root, Calamus Root, Dong Quai Root, Fo-Ti Root, Goji (Lycii) Berries, Grapeseed Extract, Mangostein Fruit, Muira Puama Root, Nettle Leaf, Peony Root, Rhodiola Root, Sage Leaf, Savory Leaf, Schizandra Berries, Shavegrass Leaf, Scullcap Leaf, Soy Protein Powder, Turmeric Bark, White Willow Bark. **Contains Soy**
Currently there are no reviews for this product. Share your opinion with others, be the first to write a review.