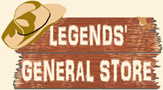 Your cart is currently empty
Storyteller Tea (For Memory and Focus) - 2oz
The Storyteller Tea - 2oz
For Memory and Focus.

Native Traditions were passed down by Elders known as The Storytellers. The herbs in this tea have been traditionally used to support memory and focus.* Drink this tea and remember that to your friends and family you are… The Storyteller.

Ingredients: Green Tea Leaf, Soy Lecithin Granules, Bacopa Monniere Leaf, Eleuthero Root, Ginkgo Leaf, Gotu Kola Leaf, Hawthorn Flowers, Hawthorn Berries, Lemon Balm Leaf, Lemon Grass, Oatstraw Leaf, Periwinkle Flowers, Rosemary Leaf, Ashwagandha Root, Calamus Root, Dong Quai Root, Fo-Ti Root, Goji (Lycii) Berries, Grapeseed Extract, Mangostein Fruit, Muira Puama Root, Nettle Leaf, Peony Root, Rhodiola Root, Sage Leaf, Savory Leaf, Schisandra Berries, Shavegrass Leaf, Scullcap Leaf, Soy Protein Powder, Turmeric Bark, White Willow Bark. **Contains Soy**

Serving Size: 1 Tbsp
Servings Per Jar: About 20

Disclaimer: These statements have not been evaluated by the Food and Drug Administration. This product is not intended to diagnose, treat, cure, or prevent any disease.

Caution: Consult your health care professional prior to use if you are pregnant, nursing, take any medication or have a medical condition.

Made by Nuwati Herbals in the U.S.A.


ever since I bought and started drinking the Healer Tea, I have noticed that my Immune System has been Strengthed. To top it all off, the herbs in the Healer Tea, the Story Teller tea, Wind Dancer, and Eye of the Hawk Teas, have been herbs I have been searching for for a long time already. Now I got them all! So "Yes", you got a customer for life, because these teas really Work!