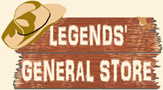 Your cart is currently empty
Time of the Moon Tea (Comforting Support for PMS & Menopause) - 2 oz
Time of the Moon Tea - 2 oz
Comforting Support for PMS & Menopause

Crabby? Hard to Live with? Too "hot" to handle? Time of the Moon is for that special time of the month – the cleansing time. This relaxing blend supports the balance of hormones and emotions.

Ingredients: Green Tea Leaf, Wild Yam Root, Dong Quai Root, Red Raspberry Leaf, Chaste Tree Berry, Fennel Seed, Feverfew, Kava Kava Root, Peppermint Leaf, Rosemary Leaf, St John's Wort Flower, Squawvine, White Willow Bark, Black Cohosh Root, Valerian Root

Serving Size: 1 Tbsp
Servings Per Jar: About 15

Disclaimer: These statements have not been evaluated by the Food and Drug Administration. This product is not intended to diagnose, treat, cure, or prevent any disease.

Caution: Consult your health care professional prior to use if you are pregnant, nursing, take any medication or have a medical condition.


Made by Nuwati Herbals in the U.S.A.
The Moon Cycle tea by Nuwati Herbals is phenomenal. This beautiful blend of herbs helps subside my menstrual cramps each month. It tastes delicious with a slight mint flavor and smells wonderful! I am so grateful for this tea and Nuwati Herbal's for creating this effective and supportive tea. Thank you Legends Store for carrying this product.