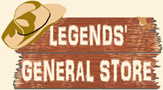 Your cart is currently empty
Healer Tea (Sinuses, Colds, & Headaches) - 2 oz
SKU:
2TH
Stock:
Out of Stock
The Healer Tea -
For Sinuses, Colds, and Headaches, Healer Tea is our best seller! The Healer clears out the sinus passages and can alleviate symptoms of allergies, colds, flu and headaches; and contains herbs to help boost the immune system. This is a two-step process: First, shake the jar and take a whiff to open congested areas. Breathe deeply as the herbs work into the sinus passages. Next, drink a strong cup of The Healer. Very effective in relieving the pain and pressure of headaches, when also applying Nuwati Four Direction Balm to the back of the neck, temples, and under the nasal passages.
Ingredients: Astragalus, Cayenne, Coltsfoot, Echinacea, Elderberries, Feverfew, Green Tea, Horehound, Juniper Berries, Licorice Root, Marshmallow Root, Mullein, Rose Hips, Slippery Elm Bark, Spearmint, Stevia, White Willow Bark, and Wild Cherry Bark.
Currently there are no reviews for this product. Share your opinion with others, be the first to write a review.