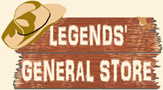 Your cart is currently empty
Cloud Walking Tea (Promotes Rest & Relaxation) - 1.5 oz
Cloudwalking Tea 1.5 oz
Cloud Walking Tea contains herbs that have traditionally been used to help ease those "should have, need to, forgot to" thoughts that keep you awake. This blend also contains herbs that support a calm body for a restful night's sleep.

Ingredients: Lavender Flower, Passion Flower, St. John's Wort Flower, Valerian Root, Catnip Leaf, Chamomile Flower, Hops Flower, Kava Kava Root, Lemon Balm Leaf, Rosemary Leaf, Scullcap Leaf.

Serving Size: 1 Tbsp Servings Per Jar: About 20

Disclaimer: These statements have not been evaluated by the Food and Drug Administration. This product is not intended to diagnose, treat, cure, or prevent any disease.

Caution: Consult your health care professional prior to use if you are pregnant, nursing, take any medication or have a medical condition. As this product contains kava, consult your physician before use if you have or have had liver problems, frequently use alcoholic beverages or are taking any medication. Stop use and see a doctor if you develop symptoms that may signal liver problems (e.g., unexplained fatigue, abdominal pain, loss of appetite, fever, vomiting, dark urine, pale stools, yellow eyes or skin.) Not for use by personal under 10 years of age or by pregnant or breastfeeding women. Not for use with alcoholic beverages. Excessive use or use with products that cause drowsiness, may impair your ability to operation a vehicle or heaving equipment.

Made by Nuwati Herbals in the U.S.A.
Currently there are no reviews for this product. Share your opinion with others, be the first to write a review.