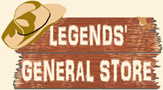 Your cart is currently empty
The United States by Time Life Books (Library of Nations Series)
The United States, by Time Life Books (Library of Nations Series)
- One in a series of books describing countries of the world, this book covers our natural resources, people, history, economy and governments. Lavishly illustrated with full-color photos.
Chapters include:
•Land of New Beginnings
Picture Essay: Love Affair with the Open Road
•Seeking a More Perfect Union
•An Economy Abundance
Picture Essay: Harvest of Good Living
•Arts with Mass Appeal
Picture Essay: Sound of a City's Soul
•The Power Structure
Picture Essay: Redefining Women's Roles
•The American Dream
Picture Essay: A Diversity of Religions
Hardback 9¼" x 11¼" published by Time-Life Books in 1986. New.
Currently there are no reviews for this product. Share your opinion with others, be the first to write a review.