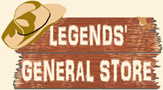 Your cart is currently empty
Healing
From all-natural remedies to, arrowheads, healing stones, medicine bags, and art, these products, inspired by Native American tribal practices, incorporate mind and body techniques to treat almost any condition whether it is psychological or physical.
The healing traditions of Native Americans go back for thousands of years, as the many indigenous tribes of North America learned that by mixing herbs, roots, and other natural plants, that they could heal various medical problems. But, remedies were not the only part of the Native American healing process.

With more than 2,000 tribes of indigenous people in North America, the healing practices varied widely from tribe to tribe, involving various rituals, ceremonies, and a diverse wealth of healing knowledge. While there were no absolute standards of healing, most tribes believed that health was an expression of the spirit and a continual process of staying strong spiritually, mentally, and physically. This strength, as well as keeping in harmony with themselves, those around them, their natural environment, and Creator, would keep away illness and harm. Each person was responsible for his or her own health and all thoughts and actions had consequences, including illness, disability, bad luck, or trauma. Only when harmony was set right, could their health be restored.
CATEGORIES