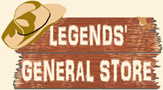 Your cart is currently empty
Digital Downloads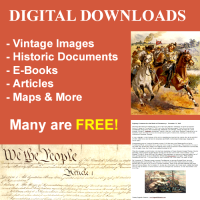 Digital Downloads
Includes vintage images, historic articles, mini-posters & maps, E-books and more --- Most of which are FREE!
Legends of America has been collecting resources for more than a decade and wish to share with our customers and readers. Teachers, students, homeschoolers, and anyone interested in learning more about history will find a treasure trove of information.
All image downloads have been formatted to print on 8.5x11 paper. Perfect for homework, presentations, or other school activities. You are free to make copies and distribute if needed.

Terms and Conditions: Legends of America has put security measures in place to protect the loss, misuse or alteration of all information under our control. All orders processed, and downloads purchased are done so via a secure server (SSL). The purchaser will maintain reasonable measures to ensure that only Authorized Users have access to the downloaded file. Purchaser will respect the copyright of Legends Of America and promises not to copy, share, or resell the downloaded product. Refunds can not be offered for files that have already been downloaded.

CATEGORIES