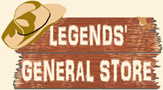 Your cart is currently empty
Americana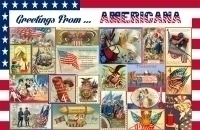 Americana & Patriotic Poster Prints
From baseball to apple pie, Thanksgiving to cheeseburgers, Norman Rockwell paintings to a genre of American music having roots in early folk and country styles, Americana is all things American. More specifically, it is those values, traditions, cultures found within the melting pot of the United States.

Thinking "Americana," many envision dancing the jitterbug or the twist to the likes of Elvis, Buddy Holly or Chuck Berry crooning on the jukebox; climbing in a classic Cadillac and making their way to the drive-in theater or grabbing a cheeseburger and fries from a carhop at a drive-in restaurant. Some envision baseball, hot dogs, and apple pie, while others think of patriotism, the Founding Fathers, and Old Glory.

All posters are available as 11x17" prints. These are printed on semi-glossy 48 lb. paper and priced for your budget.

Many others are also available as 11x14" prints that are printed on glossy 68 lb photo paper and are perfect for framing.

No watermark or print size will appear on the poster.
Made right here in Missouri, USA!