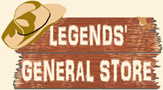 Your cart is currently empty
State-by-State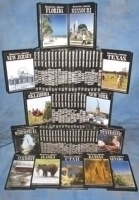 The Discoveries America State series Include 51 individual travel programs as well as ten regional collections. These programs are a fresh look at the remarkable, unique and culturally diverse qualities of the United States of America.
Producers Jim & Kelly Watt introduce you to real people and places that are the core of American character. Never before has a series explored the United States in such depth Includes cowboys, casinos, political history, para-sailing, national parks, monuments, wagon trains, wheel wrights, poets, guitar makers, hide tanners, buffalo round-ups, sculptors, artists, barn painters, marble artists, steam engines, farmers, ranchers, potters, presidential libraries, wildlife, commercial fishermen, sheep herders and a wide variety of pickers,fiddlers, singers & song writers. This is a 21st century portrait of America.
A news magazine in style, the Discoveries America series is a collection of video essays that truly look at the beauty of what makes the United States of America great. From New York to California and every state in between, plus Washington, D.C., you'll find exceptional photography, interesting subjects and people telling fascinating stories that document what the real America is all about.
Made in the USA.