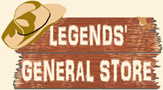 Your cart is currently empty
Photo Art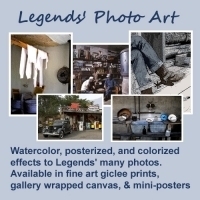 Photo Art
Photo Art canvas gallery wraps and fine art giclee prints. Includes posterized and watercolor effects to Legends of America's many vintage and current photographs of gas stations, the Old West, Route 66, domestic scenes, and more.
Giclee printing is a high quality printing process, utilizing fade-resistant, archival inks, which are heavily utilized by by artists, galleries, and museums. Hence, when you see artist renditions offered in limited edition prints, they are most likely utilizing a giclee print process.
Art by Kathy Weiser-Alexander.
Photo Art also available in mini-poster prints.
Made in the USA