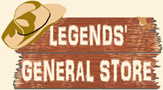 Your cart is currently empty
Medicine Bag With Healing Items
Medicine Bag With Healing Items
A Native American medicine bag or medicine bundle is a container for items believed to protect or give spiritual powers to its owner. Varying in size, it could be small enough to wear around the neck or it could be a large bag with a long strap called a "bandolier." The size of the bag is determined by how many items need to be carried. In historic times, medicine men and shamans generally carried a large medicine bundle that could carry numerous items such as seeds, herbs, pine cones, grass, animal teeth or claws, horse hair, rocks, tobacco, beads, arrowheads, bones, or anything else of relatively small size that possessed spiritual value to the bundle's owner. Warriors also carried bundles that included items that were important to him such as rattles, animal furs, special stones, or anything that meant something to the owner.
These pouches are made in the USA from soft deer hide and measure 3" in length and 2.5" in width at the bottom of the bag, 2" width at the top. Comes with a 26" attached neck cord, for wearing around your neck. **PLEASE NOTE - The color of the bag ordered may vary between white, brown, dark brown and tan.
Within the bag are several items which might be found in a typical medicine bag. In the Native American tradition each bag contains an item from the plant kingdom, the animal kingdom, the mineral kingdom and the human world.
Included are:
Sage - A miniature sage bundle (about 2.5" long) that represents the plant kingdom. Sage is held sacred by many Native Americans because of it's effective purifying energies. It heals by providing balance and cleanses the body and mind of negative spirits. It is also a powerful healing herb for a number of medical ailments.
Feather - This small feather (about 2" long) represents the animal kingdom and is used in smudging rituals with Sage. This ceremony is performed to cleanse out negative energy and to replenish positive, healing energy. When the sage is burned, the smudge feather is used to brush the smoke over the person or object being blessed.
Healing Crystals - Small apothocary style jars with various healing crystals. Representing the mineral kingdom.the power of crystals have been utilized for thousands of years to release mental, physical and spiritual blockages. Bottle is about 1.5" tall and 3/4" wide at base.
Obsidian Arrowhead - Of volcanic glass, obsidian is a very protective stone that forms a shield against negativity, brings clarity to the mind and clears confusion, is truth-enhancing, and promotes qualities of compassion and strength. Arrowheads have long believed to be a symbol of protection, courage and strength. This is another symbol of the mineral kingdom. Arrowhead is about 1" long.
Information Scroll - Of the human kingdom, this small wrapped scroll, with its healing hand, explains the use of the medicine bag
Bag is put together by Legends' owner, Kathy Weiser-Alexander in Missouri, USA.
Currently there are no reviews for this product. Share your opinion with others, be the first to write a review.