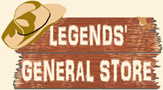 Your cart is currently empty
RAILROADS (TRACKS ACROSS AMERICA) 2 Disc DVD
SKU:
MV50960
Stock:
Out of Stock
RAILROADS (TRACKS ACROSS AMERICA) 2 Disc DVD
A Timeless Journey Riding the Rails!

This comprehensive documentary collection is composed of 36 fascinating features chronicling the development of the railroad industry from the first transcontinental line, freight and Pullman cars, to modern diesel engines. See the people and machines that built the Tracks Across America which is sure to please train enthusiasts old and new.

Including in-depth features chronicling:
Steam Trains
Passenger Trains
Freight Trains
The Nickel Plate Railroad
And much much more!

All Aboard for a Coast-to-Coast Rail Adventure!

Ride along with this nostalgic collection that takes you to a romantic place where steam rises from the dense population centers in the East to the snow-peaked mountains of the West. Go back to the days when trains brought loved ones home to small towns where the American railroad network is still a vital part of their transportation system today. Indeed, it moves more goods than the rest of the world's rails combined. Discover this and other fun facts about an industry that shaped American culture and its economy.

Disc 1
Wheels of Progress
A Great Railroad at Work
Desert Empire
The Big Train
New Horizons
Troop Train
The Passenger Train
This is My Railroad
At this Moment
Big Trains Rolling
Mainline USA
Beef Rings the Bell
Safe Roads
3rd Ave El
Operation Fast Freight
The Modern Coal Burning
Steam Locomotive
Flight of the Century

Disc 2
The Steam Locomotive
Railroads and Westward Expansion: 1845-1865
The Nickel Plate Story
End of an Era
The California Zephyr
Return of the General
The Freight Train
Railroad Man
The Railroad Story
Song of the Pioneer
Rolling the Freight
Snow on the Run
The Power behind the Nation
Clear Track Ahead!
A Railroad at Work
Last of the Giants
Progress on the Rails
Wheels of Steel
Opening a New Frontier
From Mill Creek Entertainment.
Made in the USA
Currently there are no reviews for this product. Share your opinion with others, be the first to write a review.