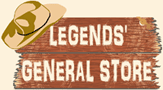 Save 25% on all T-Shirts through January 31. No coupon needed, just add to cart to see savings!
Your cart is currently empty
Route 66 Signs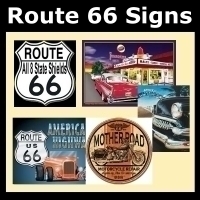 Route 66
Nostalgic Tin Signs
Tin Signs including Route 66 Shields from all 8 States as well as several other nostalgic views. Images are silk screened on solid metal and are ready for hanging with pre-drilled holes. Decorate your home, office, bar, restaurant, garage, and even outdoors. These are also great gift ideas for the Route 66 enthusiast.
Made in the USA