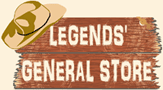 Your cart is currently empty
Small Bag of Feathers
SKU:
loa-002
Stock:
Out of Stock, Please Check Back Soon
Small Bag of Feathers - Several small feathers (3-5), measuring 2-3" in a small plastic bag.
Feathers represent the power of the thunder gods, along with the power of air and wind. Native American Chiefs wore feathers to symbolize their communication with Spirit, and to express their wisdom. Representing the animal kingdom feathers are used in smudging rituals with Sage or other herbs. This ceremony is performed to cleanse out negative energy and to replenish positive, healing energy. When the sage is burned, the smudge feather is used to brush the smoke over the person or object being blessed.
These are a perfect fit for the small or medium size medicine bags.
Currently there are no reviews for this product. Share your opinion with others, be the first to write a review.